Beginner's Bootcamp
Intensive weekend Online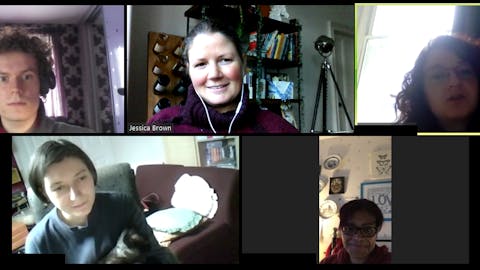 Would you like to learn Japanese in an intensive way?
Then join us for our Beginner's Bootcamps 2020!
Would you like to discover...
strategies to save you time learning?
how to speak Japanese without causing offence?
how to quickly start speaking even if you think you don't know enough vocabulary?
how to enjoy making mistakes?
what to expect during your trip to Japan?
your strengths and weaknesses and suggestions to help you improve more quickly from an experienced teacher and long-term learner of Japanese ?
If YES, here are the Beginner's Bootcamp details...
Online classroom allowing you to join us from anywhere in the world.
Experienced and qualified teacher who has taught multiple successful students.
Small group lessons (4 people maximum).
Basic, Plus and VIP experiences available.
5 hours minimum of formal classes with example exercises.
Culture focus, including lessons on ordering food and Japanese table-manners.
Bonus online course of supporting resources to use after your bootcamp.
Bonus Facebook group to share your questions in our community.
Bonus Invitation to join our Beginner's Japanese Membership.
Curriculum
The sounds of the Japanese language
Hiragana and Katakana 
Self introductions
Numbers 1-10,000
Asking and answering questions.
Travelling in Japan - vocabulary to get you places.
Prices
Basic: £147

5 hours minimum of formal classes with example exercises.

Plus: £197

One extra hour of group lessons

VIP: £247

One extra hour of group lessons
1:1 lesson
FAQs
What happens if I pay then discover that my preferred bootcamp is fully booked?
How old are participants?
Can I pay for Basic and upgrade to Plus or VIP later on?
Can I pay for Plus or VIP now and downgrade to Basic later on?
Can I change the date of my bootcamp?
My daughter is 17, can she attend?