Beginner's Japanese 1
8-week course Online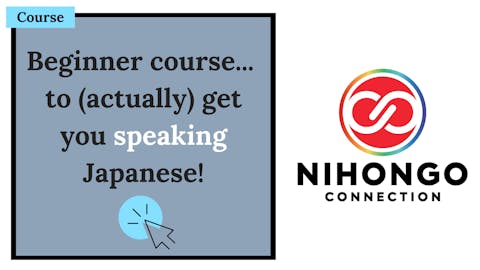 Would you like to learn to speak Japanese?
(Already know some Japanese? Try our Beginner's 2 course)
Would you like to discover...
strategies to save you time learning?
how to speak Japanese without causing offence?
how to quickly start speaking even if you think you don't know enough vocabulary?
how to enjoy making mistakes?
what to expect during your trip to Japan?
Curriculum
The sounds of the Japanese language
Hiragana and Katakana 
Self introductions
Numbers 1-10,000
Asking and answering questions.
Travelling in Japan - vocabulary to get you places.
Prices
Online 8-week course: £97
FAQs
What if I can't join some of the live lessons?
How do I join the live lessons?
How do I access the online course content?
What will we do at each live lesson?
How old do I need to be to participate?