1:1 Japanese Lessons
50-minute sessions Online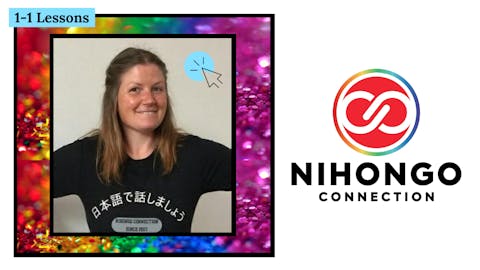 1:1 lessons with Nihongo Connection founder Jess, tailored to your learning needs
Curriculum
Are you having difficulty getting a sentence together?
Are you confused by conjugation?
Are you doing great with textbooks but stumble over speaking?
The 3-Month 1-1 Japanese Conversation Coaching Package enrolment is now open.
ONLY 2 remaining places available.
Online lessons take place on either Skype or Zoom.
The 3 month package for £997 gives you:-
Weekly 50 minute lessons for 12 weeks (13 weeks if you Pay in Full)
Bonus - Voice message support (daily) throughout the package duration
Bonus Live 8-week Beginner course of your choice
Bonus - Access to original online courses and resources 
Prices
3 Month Japanese Language Coaching package: £997

The package can be activated at any time within 12 months of the purchase date. However, all lessons must be taken within 3 months of the first class.